Hi, Do you Know? We are the Highest rated Home Tutor provider on Google.
98% of Parents liked the first tutor finalized by us.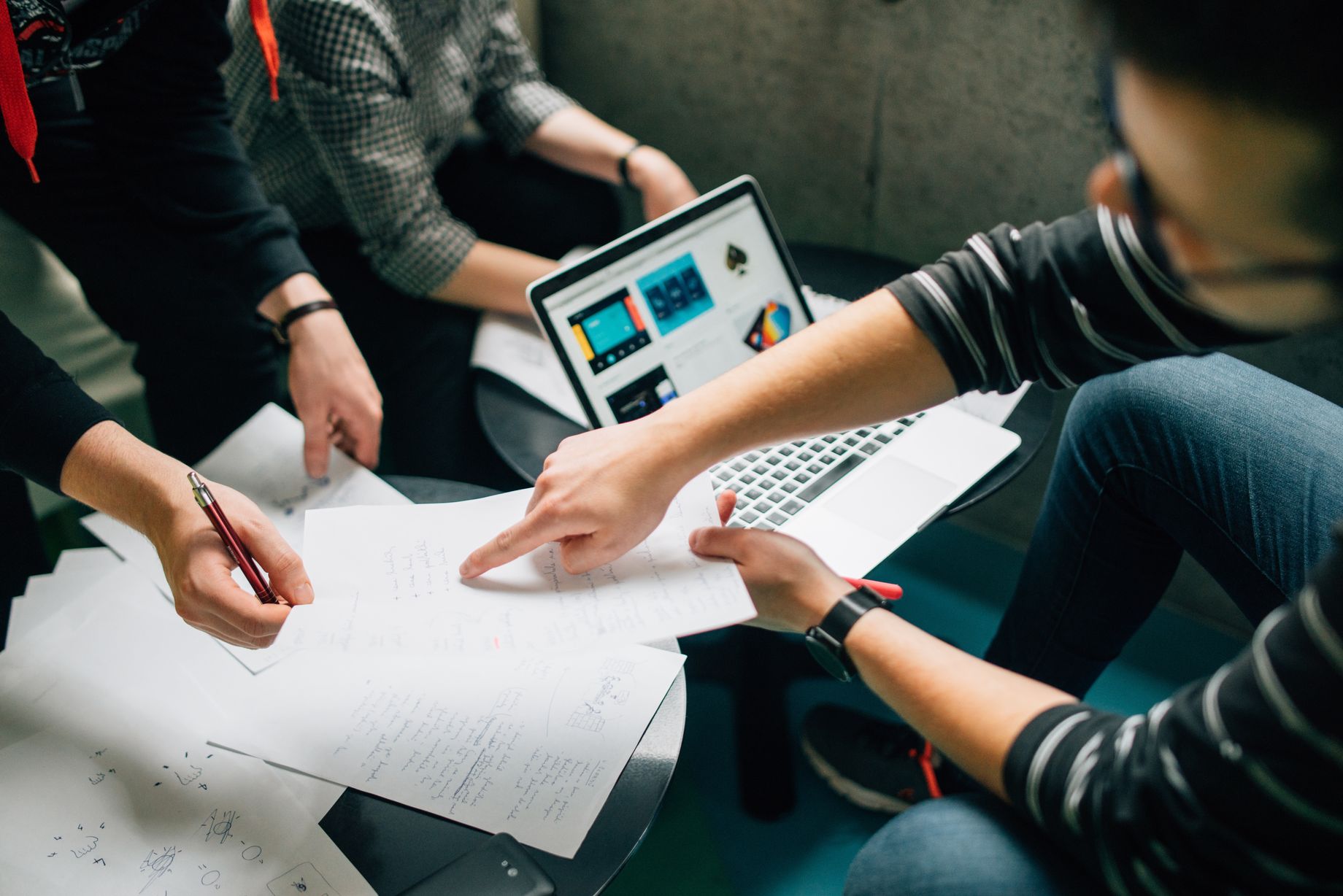 Why Parents and Students Love Us?
I was looking for a math tutor, who could make maths interesting for my sister. She used to hate math at extreme level. But now we don't believe that she scored 87% marks in her finals. You tagline "Learning made Easy" is commendably held on by you  
My colleague referred Edook to me. The experience was outstanding. My daughter improved her academics in just a few months. Kudos to Ankit and the team for providing quality education. I would highly recommend Edook to everyone for their outstanding service and utmost care for students.
I am with Edook from its very early days. At first, I got a home tutor for my son & Last year he joined coaching. We are extremely satisfied with the teaching. My son improved a lot & he is one of the best students in his class. I highly recommend it to parents those who are looking for the best home tutor provider in the city.
Kudos to the team for getting us connected with the most authentic and best Private tutors in Kolkata. My son improved in his academics by more than 20% in just a few months. I would highly recommend Edook to everyone for their Exemplary dedication & care for students.
My experience with Edook has been Extremely satisfying. I have been very impressed by their behavior, professionalism, and performance. I recommend this portal to everyone searching for the Best home tutors in Kolkata & hope they can benefit from them.
It's a great platform to bring students and private tutors together. Thank you so much for connecting me with Mohit sir. His teaching methodology & depth of knowledge is simply amazing. Many of my friends trust Edook for finding expert tutors.
To see

Hundreds

of more Reviews, please scroll to the END of this page.
We are offering ₹500 off on all New Online/Offline Tuitions.
It Expires in …
We find you the Tutors, who helps your child grow academically
Why Edook is the Best Choice for you?
The tutors at Edook are chosen by stringent and multiple screening procedures.

We provide Qualified, Verified, and Experienced home tutors only.

2020 is our 5th year and we have connected thousands of parents with the right tutors. We exactly understand your need and you will get the same as you are expecting from an ideal private tutor.

We have Students from all Prestigious Schools of Kolkata and we are well aware of the recent curriculum. 

We will find you the right tutor in 0-24 hours. You don't have to waste your time, going through dozens of random tutors.

Show your trust till the Demo Session and we Promise that you will Appreciate your Decision.

Our methodologies of imparting academic guidance are implemented after deep retrospect on what would be the best for the child involved.

24*7  Whatsapp Chat support, We act instantly on issues (if any) and resolve it immediately.

Substitute tutors are instantly available in case of any emergencies. 

Private tutors at Edook can make learning easy for you. They can help you to realize your full learning potential and improve your academics.

Our efficient and reliable home tutor supports the student with personalized attention as well as with diverse and unique study methods.

We are the highest rated tutor provider in Kolkata. 

 
Allow us to

surprise

you with our amazing service.
Schedule a free demo session with our Subject experts.
After finalizing the Best tutor as per your requirements, we send the tutor details in your whatsapp. We Use SMS/Mail, If you are not available in whatsapp.
We will connect you with the best private tutor, within a day (0-24 hr).
Fee for Private Tuition varies upon Class, Subjects, Location, etc. The tuition fee differs amongst tutors, as several factors are taken into consideration while setting the tuition fee.
To know more about it, please get in touch with us. Don't worry, you don't have to take a tutor from us, you can simply enquire about the fee.

First Month: Once you are settled with the teacher. Please transfer the first-month fee to Edook. We will ask you, once 2 classes are done. Bank/Wallet details will be shared in WhatsApp. 
Second Month & Onwards: You can pay the full fee to the teacher directly in the First week of each month.  
Apart from a regular monthly fee, You don't have to pay anything extra to us.
REFUND POLICY: In case of any issue, We deduct the pay of the classes, which are done and refund you the extra amount. 
After the confirmation of private tutor according to your requirements, he/she will call you at your suitable time.
We provide one demo class. If you find the tutor suitable for your child, then we can begin tuition from that day.
We have seen that parents have to do a lot of research to get the best home tutor. But don't worry, we at Edook is always present to help you. We take all your tuition worries on our shoulders. Feel free to contact us. Call/Whatsapp: 8240239538. 
We at Edook follow multiple screening processes to find the best home tutor for your child. There is very little chance that you are going to face such an issue. But in case you face it, we will be finding you a replacement within a day.
Before you trust us, Let's see reviews of

Hundreds

of Parents/Students: