Welcome to Edook, your trusted private tutor provider in Kolkata, India. Our mission is to provide the best home and online tutors to students of all ages and academic levels.
Since our establishment in 2016, we have been trusted by over 10000+ parents and 18000+ tutors across the globe. We have offline presence in Kolkata and Delhi, where we offer home tuition classes, and have been able to provide online tuition classes in approximately 20 cities across the globe (USA, UK, UAE, etc).
Our system of multiple screening and stringent selection process aids us to verify the potential of our faculty in the best way & present only the best private tutor for you. At Edook, we understand the importance of personalized instruction and a flexible schedule that caters to the needs of each student. Our one-to-one approach ensures that your child receives the attention and guidance they need to excel in their studies. Our team of expert tutors are experienced and qualified in a variety of subjects and are dedicated to helping students achieve their academic goals.
We are proud to be the highest rated home tutor provider in Kolkata on Google, with an average rating of 4.9 stars from hundreds of satisfied parents. We take great pride in the trust that parents have placed in us and strive to exceed their expectations with every interaction. Contact us for any queries/guidance regarding tuition classes.
Cities Served across the globe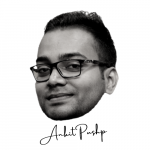 " With a thirst to deliver the coherent pattern of knowledge with contemporary simplicity and passion, Edook was envisioned by a Computer Science & Engineering graduate, much before it took shape in March 2016.
Realizing the extremity of the probes that lay unfold in the minds of the students. Edook understood the need for a hub where these anxious probations could be systemically eased to initiate an independent thought process and clear concepts " 
The Secret of getting ahead is getting Started!
We'd love to hear from You