Edook is the prudent and proactive bridge that abets you to soar high academically.
Edook has access to the most proficient and the most qualified home tutors in the  Kolkata. We help you channel and finesse your learning potentials.
We help you to discover your ideal tutors from more than 5500+ private mentors. Unearth your potentials within your habitat boundaries.
Our system of multiple screening and stringent selection process aids us to verify the potentials of our faculty. And present only the best tutor for you.
Facilitating optimized efforts, augmenting academic caliber and strengthening accuracy parameter, we inculcate confidence in our aspiring students to overcome hurdles (examinations) with gigantic leaps and enable them to explore the vast field of knowledge by bestowing them with multiple courses.
Edook coaching center comes to your rescue in the form of saved time and money. 
Equipped with modern classrooms we adopt collaborative approach to help you master your learning skills.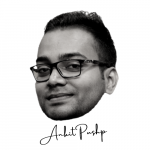 " With a thirst to deliver the coherent pattern of knowledge with contemporary simplicity and passion, Edook was envisioned by a Computer Science & Engineering graduate, much before it took shape in March 2016.
Realizing the extremity of the probes that lay unfold in the minds of the students. Edook understood the need for a hub where these anxious probations could be systemically eased to initiate an independent thought process and clear concepts " 
The Secret of getting ahead is getting Started!
We'd love to hear from You