How Edook works for Students ?
Click here to submit all your learning requirements. Stop worrying about Home tuition. Edook helps you in learning from top private tutors in Delhi. Tutoring made easy at Edook !
We have access to the most proficient & the most qualified home tutor in Delhi. We will send you the best tutor profile over your preferred mode of contact. Thereafter, we will schedule a Free demo class.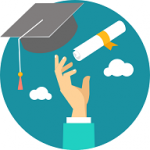 Our private tutor will help you in discovering your Intelligence & help you grow academically. Our tutoring methodologies are implemented after deep retrospect on what would be the best for the child involved.
Learn from the Best home tutors in Delhi !
Why Parents and Students Love Us ?
Edook is the best place to find Home tutors in nearby areas. It gives the best tutors who are well educated & experienced. It's a great community to find dedicated private tutors according to your preferences. My experience has been Extremely satisfying. I recommend this portal to everyone searching for the home tutors in Delhi.
Edook has been an extremely reliable and parent-friendly tutor provider for me. My daughter improved so much and scored pretty well in 2020 board exams. I can say that they are the best tutor provider in Delhi for sure.  
They only provide a deserving and knowledgeable person for teaching Jobs. I got a very good and responsible teacher for my son. Prompt response and their fast service are the added bonus. If you are looking for the best home tutors in Delhi, Edook is the one-stop solution.  
I was looking for a teacher who could make social studies interesting for my son, as he used to find excuses for not studying the subject. Edook recommended a teacher and we don't believe that he finds the subject easy like a Breeze. His performance in the exams has been excellent. Their tagline "Learning made Easy" is commendably held on by them.
How Edook works for Tutors ?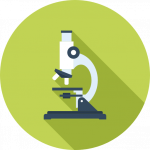 We do manual verification for each of our registered Home tutors. You will be asked for Documents verification, when you apply for any tuition job. We handpick our private tutors after stringent selection process.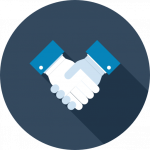 Once you pass our screening process, you are member of Edook family. Based on your profile information, we keep you updated with available Home tuition vacancies in your teaching domain.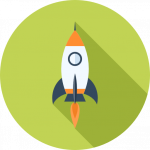 Share your subjects expertise with students. Collect excellent reviews from parents/students and Grow your teaching career with Edook.
Qualified & verified Private mentors
Students & tutors matched in Kolkata & Delhi
Students improved their marks in 2019 Annual Exams
Hey Edook, Find best home tutor near me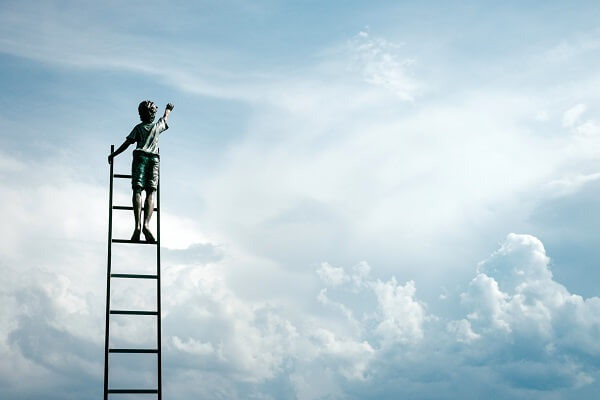 The tuition fee differs amongst tutors, as several factors are taken into consideration while setting the tuition fee. Fee for Private Tuition in Delhi varies upon class, subjects, duration, location, etc. To know more about it, get in touch with us.

Our efficient and reliable home tutor supports the student with personalized attention as well as with diverse and unique study methods.
Additionally, it also develops learning skills and conducts weekly and monthly tests to keep an update of the students' performance.
If your ward is introvert then it is an obvious thing that he or she will feel shy at opening up the doubts in the class. Thus, a free discussion with the home tutors makes it all easy for them.
Private tutors in Delhi make learning easy and interesting.
Private educators encourage self-coordinated and self-guided learning such that your child can effectively partake in their school work.
The environment created by the tutor is completely free of distractions.
Home tutoring creates a notion of independence and makes your child much more responsible for studies.
It also helps to develop social as well as behavioral skills in students. Thus students can become a good communicator and adjust themselves according to the society.
Private tuition helps students to learn about time management as well as ways to plan for a goal in life.
We have seen that parents have to do a lot of research to get the best home tutor in Delhi. But don't worry, we at Edook is always present to help you. We are a home tutor agency in Delhi, who connected 3000+ students with their best teachers. Feel free to contact us. Call/Whatsapp: 8240239538. 
The answer to this question is completely based on the type of student taking tuitions. Suppose your ward is studying in primary school. In this case, a single tutor may be sufficient to teach all the subjects.
But if your child is studying in a higher class then we recommend you to have multiple private tutors for multiple subject groups for a better understanding.
Generally, we find the best private tutor for your ward within a day (24hr). Contact us now to get a free one-to-one trial class with our subject expert
After finalizing the Best tutor as per your requirements, we send the tutor details in whatsapp. We at Edook use WhatsApp as the basic mode of communication. In addition to that, we are also compatible with using SMS, Email, and Call.
Yes, along with male home tutors we also provide female private tutors in Delhi.
We provide a 1-day demo class. If you find the home tutor suitable for your child then we can begin tuition from that day.
After the confirmation of private tutor according to your requirements, he/she will call you at your suitable time.
The duration of a class lasts from 1 to 1.5 hours. But it can be modified according to your learning requirements.
Normal subject courses last as per the school course session i.e. for 1 year. We are also compatible with providing you private tutors for any duration of time. Contact us for quick revision course, Crash course, Vacation course, Topic wise course, etc.
One of the most common trends is Science and Math private tutor for thrice a week. However, it can be customized as per your subject requirement & need of student.
You along with your ward's private tutor can decide the day and time of the tuition at mutual comfort.
We at Edook follow multiple screening process to find the best home tutor for your child. There is a very low chance that you are going to face such an issue. But in case you face it, we will be finding you a replacement within a day.
We do not charge anything extra from parents. you can submit ur tuition requirements for free.
We take the first-month tuition fee from parents and then from the second month they can pay to their home tutors directly. 
Every child is different, some are exceptionally good in studies while some are weak. We recommend private tuition to those students who are having a bit trouble in self study, need proper attention and care and require an explanation in diverse ways.
The main role of a private tutor is to identify the weak zones of a student and work upon them to prevent any mistakes in the future. Not only this but a good tutor motivates and inspires his students to get success. Apply now to learn from the best home tutors in Delhi.
There are a lot of parents and students who have a doubt regarding private tutor and coaching centers. Let's see how they are different.
If you have a private tutor for your ward then the teacher will come to your house. Thus, one need not go to coaching centers and waste their precious time.
Coaching centers consist of different students, thus the attention gets distributed but in private tutor, only one student is given full focus.
In coaching centers, your child needs to follow the pace of the group but having a private tutor makes them follow their natural pace.